Taco Scouting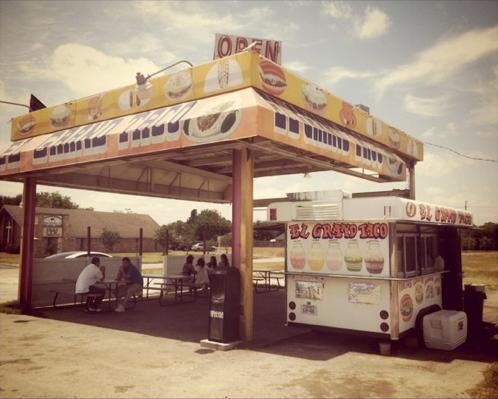 When this website launched, the main idea was to build a map of all taco trucks (and gun ranges) in the Houston area (up there to your right). I knew it wouldn't be easy, because there are just too many trucks to count.
The map has come a long way, but it's still way behind. I'm not entirely sure how this happened, but the Google map shows that it has had 466,624 views since its creation in 09.
As much fun as it might be for one person to visit every single truck in the Houston metro, it's just not possible. So I had this nifty idea.
We rounded up a few taco fanatics on Twitter, and chose a place to meet up. After mastering a plan of attack, we then split up into  different directions, writing down intersections and addresses to every taco truck around. While eating scores of tacos.We used the #tacoscout hash tag to stay connected on Twitter.
It was a blast. I didn't count the trucks we added to the map, but it was somewhere in the area of 50 total. This, my friends, is how you fill out a taco map. Once we were stuffed with tacos, we met up at Liberty Station to knock off the trail dust.
So, we're doing it again. I'm thinking Southeast side, Edgebrook area. If we put a bigger crew together this time, we can expand our reach and explore new taco frontiers. The more great eats we find, the better spots we'll have for the next Houston Chowhounds Taco Truck Crawl.
If you're interested, let's meet up at Starbucks off 45, Sunday, July 10. at 11:30 AM.
11404 Gulf Freeway
Houston, TX 77075