Dear Taco Bell Truck: Skip Houston.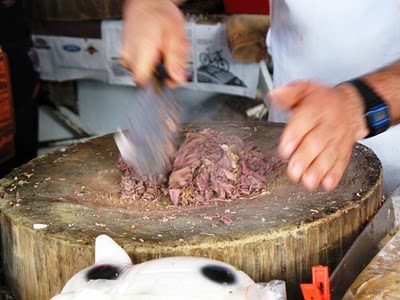 Taco truck culture is a way of life in Houston. For years, the general public and critics alike have taken great joy in discovering cultural foods that weren't produced en masse, have never been reconstituted or processed in a factory, and aren't squirted out of a tube.
The food in these real trucks are created by unsung chefs that come from countries you may be afraid of. These men and women have never been entertained by reality television shows about rich celebrities and their problems. Their teenage daughters have never asked them for fake boobs. They do not use organic soaps purchased from Whole Foods, Bed, Bath  & Beyond, or a Victoria's Secret catalog.
You see, true taqueros won't be headlining in culinary magazines or appearing in New York Times photo slide shows. They succeed and fail based on our preferences, trials and recommendations. They don't base their data from internet ads, consultants or think-tanks. They do not subscribe to foodie culture, and I'm certain that a rare few are aware of this or any other Houston food blog that promotes or denigrates them.
Damn, I sounded like Gil Scott Heron for a second.
To make things more difficult for the proprietors of these authentic food trucks, big city officials constantly try to shut them down due to the restaurant lobby. Why would you pay $12.29 for one fajita taco at El Tiempo when you can get one for $1.75 at the Tierra Caliente truck (the first  blog post on G&T) which is in the next door parking lot? You won't, because Tierra Caliente was slammed by Houston's inept Health Department and was forced to move to Washington Street (Tierra Caliente is now on West Alabama, in front of the West Alabama Ice House). For a better idea of mainstream Houston media's take on taco trucks, take a look at J.C.Reid's expose on the subject, and be sure to watch the video.
Taco Bell is owned by Yum! Brands , the largest restaurant company in the world.  In addition to their recent market strategies such as  getting 50 Cent to sue them, the "Drive-Thru Diet" campaign,  starting a petition to have the Federal Reserve print more $2 bills, and most recently, their effort to replicate authentic taco trucks,  Taco Bell has purchased a massive taco truck, which they are taking around the United States. Now they'd like to come to Houston.
This Taco Bell truck  expects to drive into popular venues and give away free food items, such as the Volcano Taco which looks a lot like the box of CVS Crayolas that your date's kid decided to leave in the pocket behind the passenger seat of your '69 Caprice Classic for two weeks.
The Taco Bell Truck staff will be handpicked by some marketing prick in NYC  that uses an emery board in staff meetings, pops his collar at night, and would never consider disassembling a washing machine to see what was wrong with it.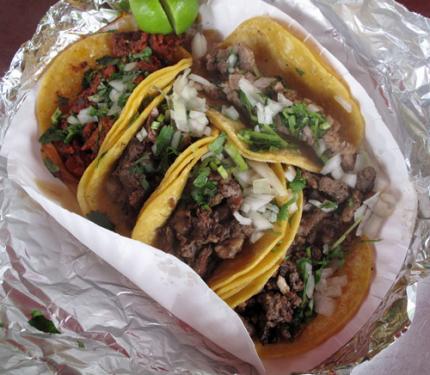 This week I've been working with Taconmadre, arguably the greatest taco truck business inside the 610 loop. When the Taco Bell truck attempts to set up shop here, Taconmadre's magnificent green bus is going to park nearby. While Taco Bell hands out free  tacos and gets their media coverage, the Big Green Bus will be right there, selling the real thing. Taco Bell might bring a crowd with their free tacos and tested marketing, but I'm hoping their patrons will see what's going on next door and get a bite of a real taco.
Hopefully we can get the Taco Bell mega-truck to agree to a taste contest, but that wouldn't make much sense on their end.
Taco Bell, I hope your folks have a great time in Dallas, but please don't bother stopping in Houston.
UPDATE: A few hours after publishing this post, I received the following message from @TacoBellTruck on Twitter: